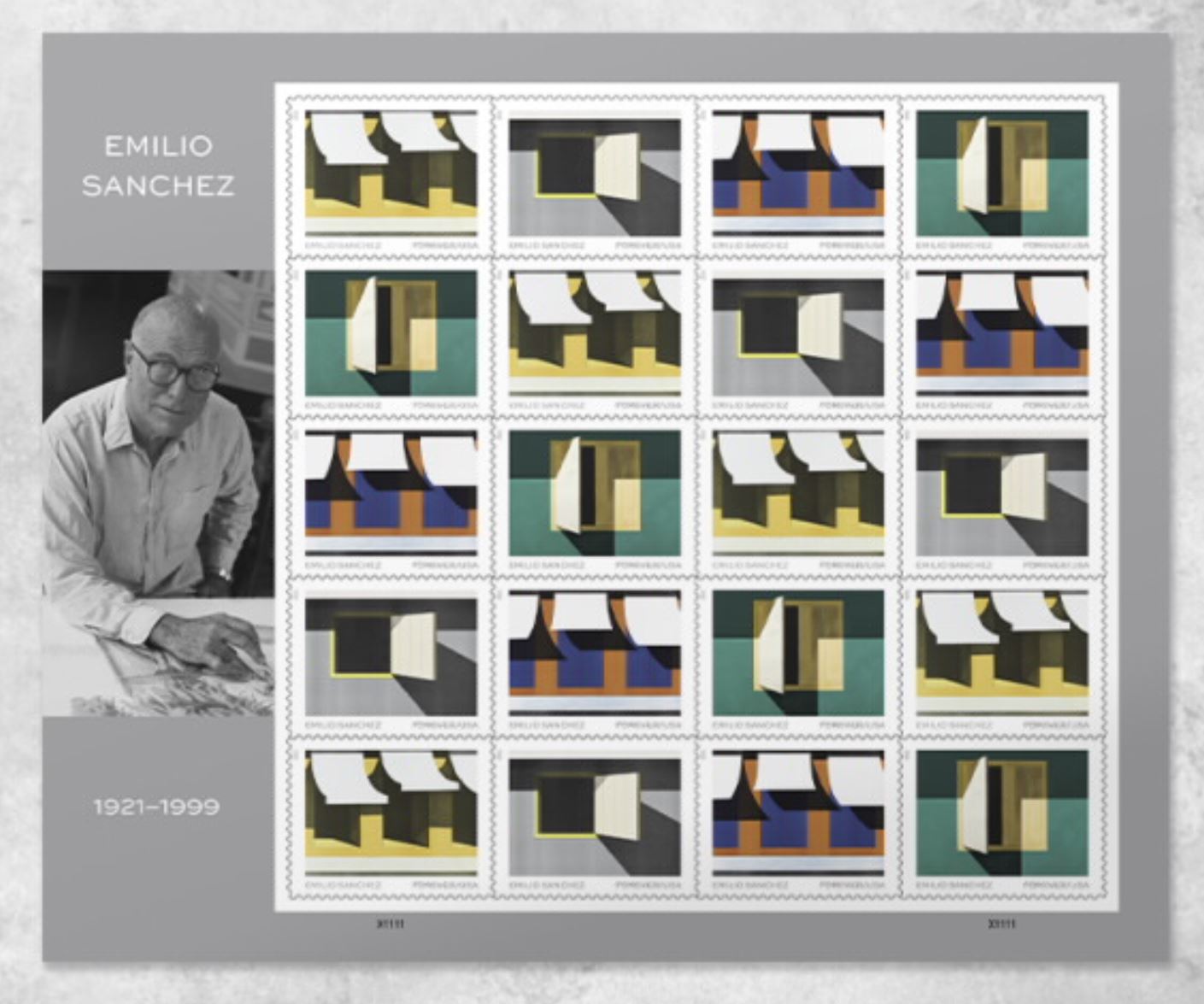 Cuban-American artist: Emilio Sanchez (1921-1999)
Best known for his architectural paintings and lithographs, Emilio Sanchez, explored the effects of light and shadow to emphasize the abstract geometry of his subjects.
His early subjects included houses and other buildings in Mexico, the Caribbean and the United States, where he became a naturalized citizen in 1968.
The Emilio Sanchez stamps are being issued as Forever Stamps.
Edited from usps.com.